Local Attractions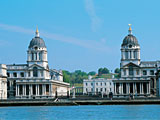 Kensington Palace, once home of Diana Princess of Wales, is located within a few minutes walking distance to the south of our apartments. This beautiful royal residence has been home not only to the Peoples' Princess but also to many other illustrious members of the royal family namely William III and Mary II, Queen Anne, George I, George II and Queen Victoria. The Palace is still used today by certain members of the royal household.
South Kensington is home to a number of world-class museums each of which lies within close proximity to Space Apart Hotel. The Science Museum, Natural History Museum and Victoria and Albert Museums are all situated on Exhibition Road and can be accessed with ease from our idyllic location.
The Serpentine Gallery, famous for its modern and contemporary art, is situated within Kensington Gardens. This is one of London's most exciting galleries and hosts approximately 750,000 visitors every year. Admission to the gallery is free.
Transport links
Kensington Palace
Science Museum
Natural History Museum
Victoria and Albert Museums
Serpentine Gallery