Local Area
Welcome to the local area: Hyde Park, Kensington Gardens, Bayswater, Notting Hill & so much more
Space Apart Hotel is uniquely situated to ensure our guests unrivalled proximity to some of London's finest and choicest landmarks.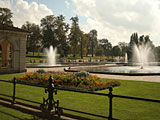 We are a stone's throw from Hyde Park, one of the capital's most picturesque landscapes. This historic royal park covers 350 acres and contains something for everybody. From the beautiful Serpentine Lake to the Diana Princess of Wales memorial fountain, within its borders Hyde Park plays host to everything from kite flying to live music events. This is also the home of Speaker's Corner and a favourite spot for some of London's most famous mass demonstrations. Thanks to its beauty and ability to galvanise the city's collective conscience, history continues to be made here.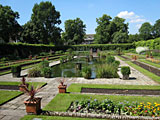 Kensington Gardens was once the private gardens to Kensington Palace. Although contiguous with Hyde Park and often considered to be its western flank, Kensington Gardens was officially separated from the park in 1728 when Queen Caroline made a division between the two. Kensington Gardens is fenced in places and the layout generally considered to be more formal than that of Hyde Park. It has for some time been regarded as the smarter of the two royal parks.
Bayswater is a highly cosmopolitan melting pot that is home to a significant Arab, American, Greek, and Brazilian population. The area is particularly built up but regardless of this fact has managed to retain a unique character. This is possibly due to the fact that the majority of its buildings are constituted of Georgian stucco terraces. Bayswater is a fantastic place to dine out as the choice of restaurants is truly astonishing.
Notting Hill, the home of quintessential chic. This fashionable area is located to the North West of Hyde Park. Apart from taking the title role in the 1999 film starring Julia Roberts and Hugh Grant and the annual carnival which is now a world famous event, this part of London has long since been a favourite spot for the capital's affluent, fashionable and creative minds.
Venturing just a little further a field, our guests can discover Knightsbridge with its globally exclusive store, Harrods. There is also the entire length of Oxford Street for all those who have the stamina to shop until they drop! And for anyone who prefers to sit back and be entertained, the West End theatre district provides a perfect afternoon or evening out. You can quite literally arrive at an Andrew Lloyd Webber show within minutes of leaving your studio apartment.
Enjoy!