MAKE THE MOST OF YOUR STAY AT
SPACE APART HOTEL
...with a luxurious
THAI BODYWORKS
treatment
Whether you're staying in London for business or pleasure, your days are certain to be packed. So what better way to unwind than with a relaxing Thai massage treatment?

We've teamed up with Senworks, a local massage therapy studio, which specialises in the ancient art of Nuad-Bo-Rarn, Thai massage techniques that use gentle stretching, acupressure and applied yoga to leave you energised, with a real sense of well-being. This ancient form of massage therapy can be traced back to Northern India before it arrived in Thailand with Buddhist Monks over 2,500 years ago.

Choose from:

THAI FOOT REFLEXOLOGY - a relaxing yet invigorating foot treatment, working along the SEN (energy) lines of the feet and lower legs.

SEATED ACUPRESSURE - based on a traditional Japanese massage, this 20 minute massage sequence works on 60 acupressure points to relax tense muscles and help increase blood circulation.

THAI YOGA MASSAGE - a combination of rhythmic acupressure and deep assisted stretches to relieve muscular tension and promote relaxation.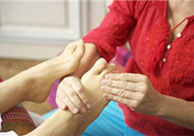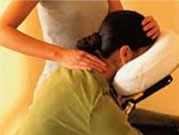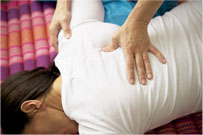 You don't even have to leave the comfort of Space Apart to enjoy a Thai Bodyworks treatment. They are all available right here in the hotel - or if you prefer, you can visit Senworks at their studio in nearby Queens Park.

Book in at reception or book direct with Sofia at Senworks on 07872 017397 or go to www.senworks.co